At the Good Glamm Group, we believe that teamwork makes the dream work! Over the past few months, we have been working tirelessly and heartfully to launch *drumroll, please*
'The POPxo Makeup Collection – Your Beauty BFF, exclusively by MyGlamm' that brings to you 13 travel and pocket-friendly #makeupkits! Becoming a content-to-commerce brand has always been our dream and with this launch we are making it a reality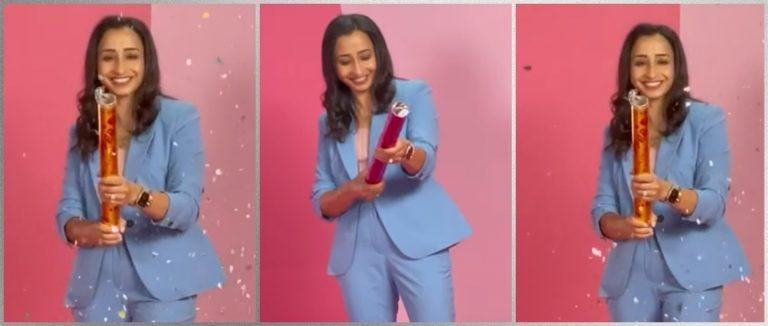 So, what goes into launching the #POPxoMakeupKits – well, it is a dedicated lot of really talented people across two Good Glamm Group companies.
But it all really begins with our users and what they want! We spend a lot of time listening to and engaging with millions of women. Good quality, fun, and affordable makeup is what they asked for.
This led to Darpan Sanghvi and me saying "Let's launch POPxo  Makeup Kits!" One simple statement and teams across both POPxo and MyGlamm sprang into action! For content-to -commerce is what we do and this launch embodies our strategy perfectly!
The POPxo Beauty Team led by our Beauty Editor Nidhi Kavle poured their soul (and sweat, blood, tears) into coming up with the perfect collection of 13 makeup kits that are small in size but BIG on impact (and shades)! After rounds (and rounds) of sampling, feedback and Google Meets, together with the MyGlamm NPD team led by Disha Sanghvi, we're so proud of what we've made for you. And next? Next came everything else…
Social Media Marketing led by our Head of Social Media Sayunkta Jain and her awesome team, who came up with the entire campaign – sometimes going viral is a Good Glamm thing, right? The cute Insta-friendly packaging you see (and can't wait to Instagram)? All thanks to Rukmini Kapoor and the design team!
Our killer launch video and all the many assets needed were created and edited by Arjun Dixit, Shubhashree Banerjee and the video team, with Palki Malhotra stepping in for our fab flatlay shots!
But for #POPxoMakeupKits to sell out – you need Distribution! Bhavesh Singhal and Archie Gupta stood tall with our Growth and Marketplace teams and Manan Jain added digital firepower. Vishakh Nair is ensuring all of offline retail is on-point to ensure we sell out – fast!
But what is all this without #influencers – that's where our third group company Plixxo comes into play. Prachi Bishnoi and the entire influencer team put together a massive campaign across thousands of influencers!
Phew!!! So you see – it literally takes a village to pull off a launch like this. But the beauty is that we all had a blast doing it.
I can't wait for you all to get hold of these awesome #POPxoMakeUpKits!