It was an afternoon filled with sparkling wine, conversation, and the city's finest crowd as POPxo celebrated its 5th year anniversary at the Qla, New Delhi. Colourful tassels, a photo booth, a beautiful bar courtesy Jacob's Creek, and generous weather—the event had all the ingredients of a gorgeous afternoon soiree.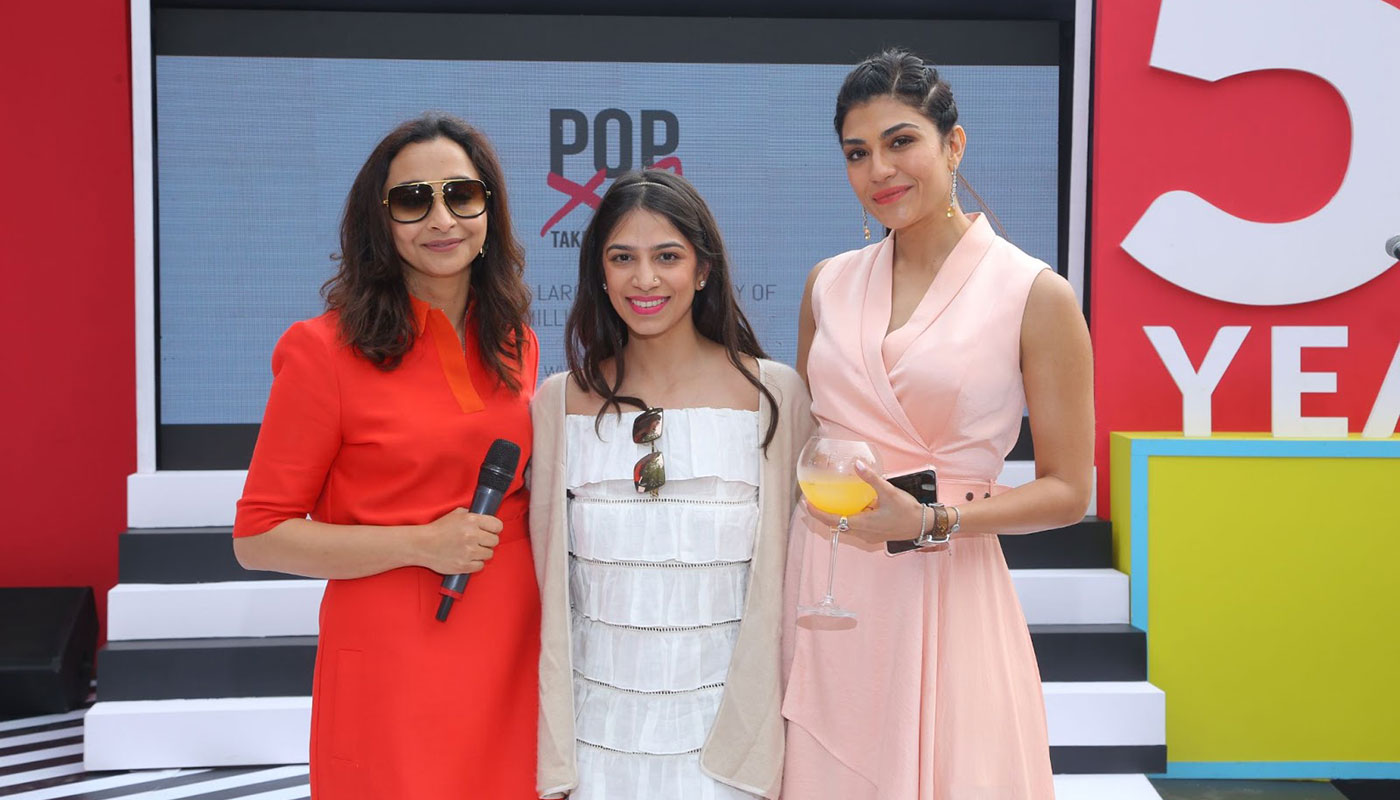 The beautiful brunch setting was complemented with the sound of soft jazz and the voice of Parvati Mohanakrishnan. Bright coloured confetti, balloons, floral centrepieces, Instagram-worthy backdrops, Toast Events transformed Qla's rooftop space into a picture-perfect venue.
With Delhi's winter sun peeking through the clouds, it was an ideal day to celebrate POPxo's 5th birthday. Spring flowers in pink, white, and fuchsia placed in gold bottles formed centrepieces on the tables that dotted the terrace. Bartenders served a steady flow of Jacob's Creek sparkling wine cocktails, to set the mood.
To offer their love and support for POPxo, we saw fashion designers Rohit Gandhi, Rahul Khanna, Malini Ramani, Gauri Karan, Siddartha Tytler, Mayyur Girotra, Isha Rajpal, Nitya Bajaj, and Shyma Shetty arrive among other guests.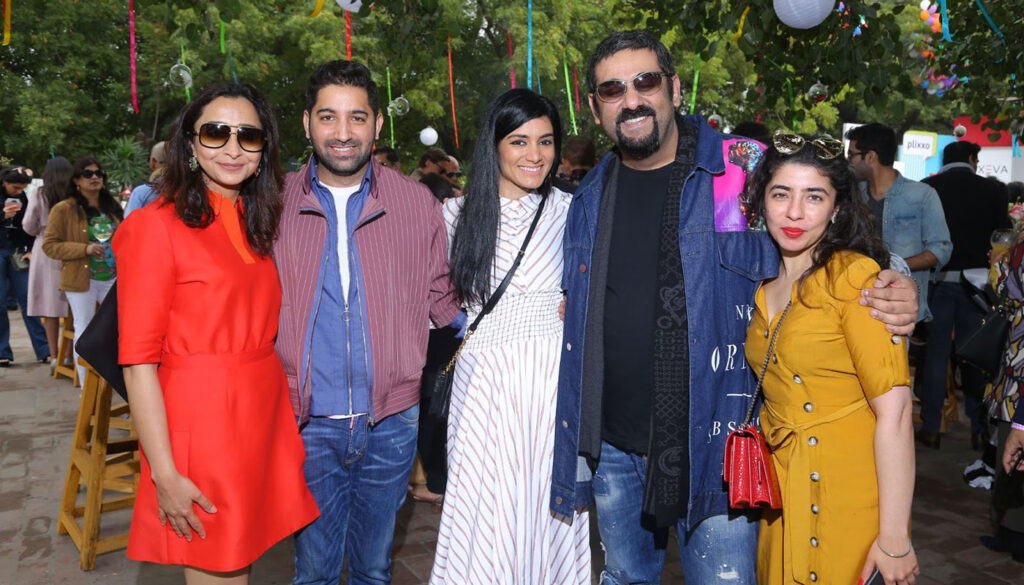 From the business and start-up community, there was Karan Mohla
from IDG, and Rajan Anandan, MD Google India, who dropped by to lend their support.
Also in attendance were Ruchika Mehta, Corporate Director, Communications and PR with The Park Hotels, Silki Sehgal, Vice President Corporate Communications, The Oberoi Group, and entrepreneur Ashish Dev Kapur.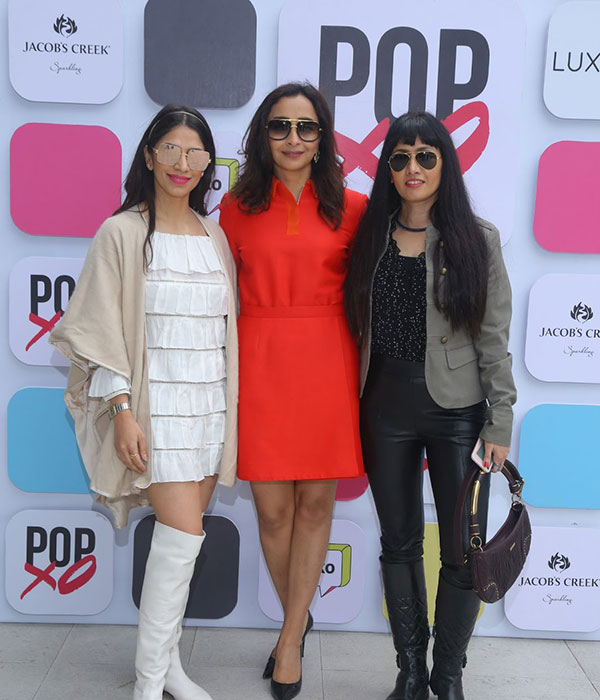 From the beauty industry, we saw beauty expert and author Vasudha Rai and Plixxo Influencer Shreya Jain.
India's top tech journalist, Rajiv Makhni, and former Indian cricketer, Murali Kartik, were also spotted at the event.
Sunaina Kwatra, Country Manager of Louis Vuitton, and co-hosts Archana Vijaya and Chandni Kumari Singh were seen mingling over hors-d'oeuvres and champagne.
As is customary at any of our events, I gave a small speech about our journey thus far and the exciting plans ahead, shedding some light on what started as a simple Facebook page has amazingly become India's biggest platform for women, with 39 million users across all platforms.
From launching its own influencer marketing platform, Plixxo, to its very own private label products on POPxo Shop, I walked the guests through POPxo's journey and highlighted some of its major milestones. POPxo's mission of becoming every Indian woman's default digital platform – where she comes to read, watch, shop and hangout – got an edge when it launched in five more languages and now POPxo is available in six languages. Many of the guests were surprised to know that you can read and watch POPxo in Hindi, Marathi, Bangla, Tamil, and Telugu as well.
I then revealed a part of the roadmap ahead, and that includes POPxo's new tagline. With the launch of the new company tagline and brand campaign 'Take It Up A POP' developed by JWT, I emphasized POPxo's unique position in helping women achieve everything they want from life. Whether it is fashion, beauty, relationships, or work, POPxo helps women be better in every aspect of their life.
The excitement and support from the crowd was palpable and heartwarming. All in all, the party ended on a high note. Along with memories of a beautiful afternoon, the guests went home with a goodie bag that included party favours by The Body Shop and delicious chocolates by Chez Papillon. 
Half a decade so well spent and a gorgeous afternoon of merriment to mark this mini milestone. Needless to say, I shall cherish it forever.