I've been waiting for the day I can share this news with you! POPxo has launched its private-label Beauty Collection #POPxoEverydayBeauty.
This pivotal launch marks the company's entry into the lucrative and growing beauty segment. The collection decodes beauty for millennials and promises to put the fun back in skincare with our community approved products. The range is all about making everyday beauty fun, effective, and 100% fuss-free. Packed with natural ingredients that are paraben-free, non-toxic and cruelty-free. The highlight of the launch is the signature packaging that resonates well with our current user base of 43 million MAUs across platforms. With the new beauty collection, we aim at making you look good and feel good, every day.
Available in 3 product categories: skin, bath & body, and hair, the newly launched collection comprises 17 products. The POPxo launch is perfect for women who seek simple, easy to use and effective beauty products with herbal ingredients and uplifting package design. The skin collection boasts of unique and effective ingredients like lotus oil, aloe vera, tulsi extract, rose leaves, etc. while the bath & body and hair collection have been created with active ingredients like coconut milk, green apple, argan oil, Vitamin E, etc.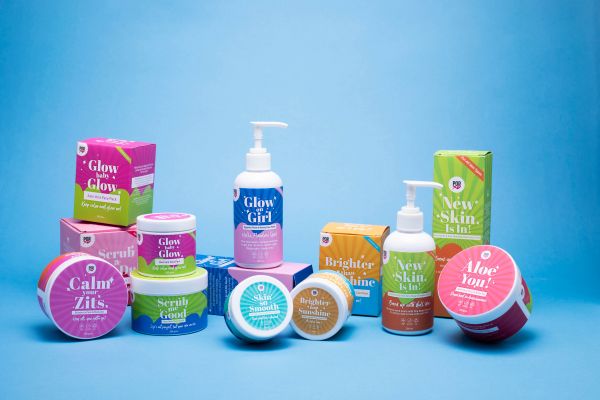 With the introduction of the POPxo beauty collection, the company further strengthens its position as a Content-Community-Commerce platform.
This is an important launch for us as beauty is a key interest area for our users. We are very excited to enter this large and growing segment. Each product addresses the POPxo core user's personality, voice and everyday concerns.
Our large user base, proven digital market capabilities and data-driven insights into what users are looking for places us in a unique position to successfully create, launch and market DTC brands for millennial women across categories. Our unique marketing approach allows us to dramatically reduce the cost of user acquisition by relying on organic content generated by our team, our users and our Plixxo influencer base.
All this to say, that after months of planning and hard work by my amazing team, I am truly delighted to announce POPxo's entry into the beauty category!
I have been trying on the products and they are fab – even if I am saying so myself. We wanted to make everyday beauty fun, effective and 100% fuss-free and I think we have.
I LOVE LOVE LOVE the packaging, Sama Khosla has worked incredibly hard along with so many POPxo rockstars – Rukmini Kapoor, Samira V Badhwar, Palki Malhotra and Ridhima. Manan Jain, Siddharth Bapna and the entire ecommerce team; Sasha Chhetri with her debut POPxo launch, Ruchira Bose and the content team, Apeksha Bhateja, Sayunkta Jain.
Just like with everything else we do it POPxo, this has been a team effort and a 'beauty'ful one at that. Can't wait for you all to get your hands on it and tell us what you loved!
Covered in Exchange4media.com and Businessworld.