It's always fun to take something good and make it better! POPxo's Big Fab Fest (BFF) was a fun-filled event last year and so we wanted to host a second edition, only making it more FAB! For its second edition, we allowed the entry of boys, unlike last year's affair.
POPxoBFF powered by Veet was held at One Golden Mile in Delhi on 7th October 2017. This year too influencers, fashion enthusiasts, bloggers, and students were seen attending it and having an absolute blast. We had arranged for stalls, music, and one-on-one interactive sessions, which were a great hit with the crowd. Our partner brands were some of your favourites like Veet, Jabong, and Colorbar and we also had some upcoming ones like Knick Knack Nook, Fangled, and Mango People. Steamers, lanterns, fairy lights and fun props made sure the ambience was festive, fun and oh-so-Insta worthy!
Some of the highlights of the day included competitions, lucky draws, and fun challenges. The 'hold a plank position for the longest period of time' challenge was a big hit. We also had giveaways by sponsors for the audience. Cash prizes, Fitbits, and other merchandise were prizes to be won and this certainly helped keep excitement levels high throughout!
Veet, the official sponsor, generously had the lucky winners grab hampers and vouchers worth upto INR 2,000. Part of the competition was taking a photo with the Veet backdrop and uploading it on Instagram. The Colorbar stall offered free makeovers which was very well received by the crowd. Jabong had their "Dress the Mannequin Challenge" which was a lot of fun! Stalls for body art and henna tattoos were also part of this eclectic mix. Plixxo's stall attracted a large number of fashion bloggers who wanted to know more about being an influencer and what an influencer platform stood for. And last but not the least there were food stalls serving different kinds of delish eats (think pizzas, burgers, milkshakes, ice cream) because it's not an afternoon of celebration without good food right?! Did I mention there was a beautiful al fresco wooden seating area where you could devour your grub in the most scenic setting? 
At POPxo, everything we do involves our favourite bloggers. Beauty Influencer Shreya Jain was present at the POPxo BFF and spent time meeting her fans and talking to them on all-things-beauty and life! Popular Youtuber Sejal Kumar held an interactive session with her fans. Cherry Jain from our very own POPxo also chatted at length with her fans. In fact, Cherry and Sejal conducted a Masterclass on how to gain traction on social media and gave advice on the use of sponsored content and on the importance of being dedicated. Some excellent tips in there for upcoming influencers!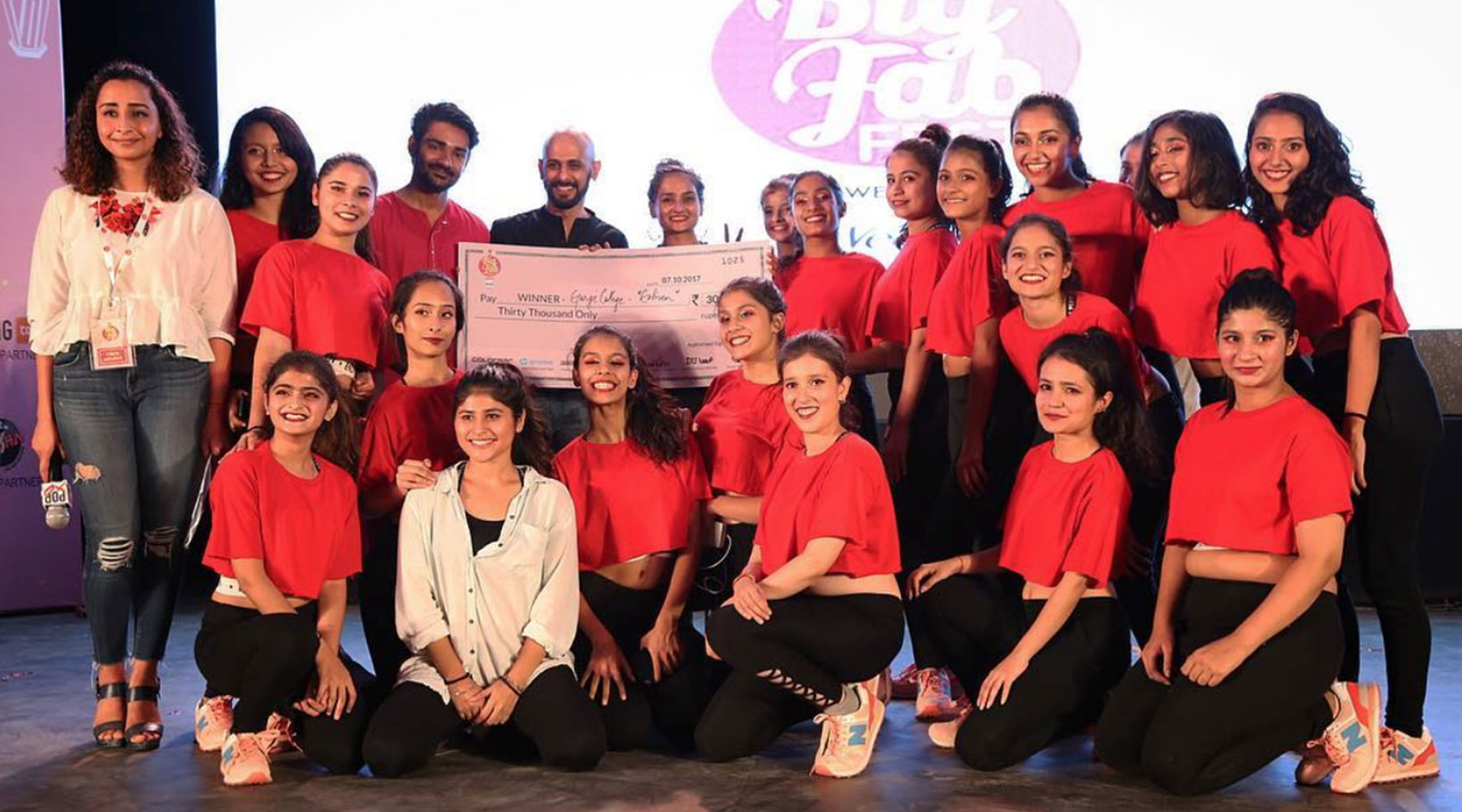 The evening capped off with beautiful musical and dance performances lending a beautiful, cultural air to the day. There was a Big Dance Contest amongst Delhi University Colleges which was the highlight of the previous POPxo BFF and also turned out to be just as stellar this year! The winning team from Gargi College received a whopping cash prize of INR 30,000.
All in all, the second edition of the POPxo BFF proved to be just the festive fun our hearts were craving! The team and I always have a blast putting these events together and although super tired at the end of it, we feel a twinge of sadness when the day is behind us. Ah well, here's to next time!
Covered in DU Beat